Digital Marketing Agency Sunce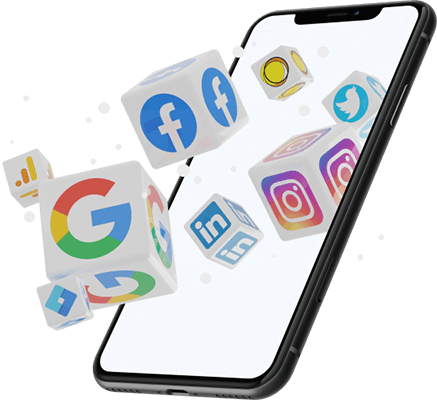 Success Starts With Good Planning
Key to successful online advertising begins with well thought out decision-making that makes sense to your business and your customers
It all begins with website audit and the analysis of your marketing channels.
Together, we'll create a marketing strategy focusing towards set goals.
Along with the set goals and strategy, we take further steps to ensure a rapid growth of your business
For all your different needs
We offer research, strategy, optimization for your Google Ads campaigns that will help you acquire new customers and reach potential business partners.
Creating Facebook page or Instagram account is an important part of your online presence – but it is absolutely useless if you cannot attract the right audience.
Search Engine Optimization is one of the most advanced online marketing tools that will help bring desired, convering target audience to your website.
Web design and Graphic services for all your needs: landing pages, banners, flyers, brochures, business cards, packing branding and other advertising materials.
Join the list of happy customers.